ПРОФИЛЬ КОМПАНИИ
Партнеры - REP
In 2004 Tung Yu started a collaboration with REP International- the most famous injection molding machine manufacture in the world since 1948, based on the technology and sales channel cooperation to become the strong strategic alliances in the field. The most satisfying success of this collaboration is the creation of a win-win game for both companies. The innovation of REP & Tung Yu working together, to achieves shared goals and satisfy the demands of the markets instead of competition.

The collaboration is based on mutual trust and innovation. Tung Yu and REP International work in two ways- technical cooperation and trade market sharing. Technical cooperation works through developing new, short lead time, budget costing and dual-brands qualified machines. Tung Yu now sells machines in over 60 countries via 30 worldwide agents. REP International also breaks through into markets like Japan, China and South East Asia countries through the efforts of Tung Yu. "Coopetition"- The model of cooperation and competition between two companies established the paradigm in the field.
REP - Tung Yu Marketing Agreements
REP and Tung Yu united their respective technologies to create a new range of rubber injection presses under the joint REP Tung Yu name, combining REP's technical expertise in the field of injection with Tung Yu's low-cost know-how. The new range will provide performance levels higher than those of the Asian competition but at comparable prices.
HISTORY AND MILLSTONES
2004
2005
2006
2008
2010
2012
2013
2004Strategic Alliance and Technology Cooperation with French REP International group.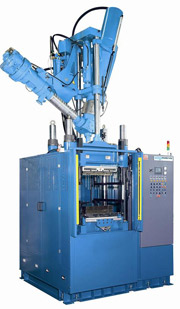 2005RTIP series prototype developed and shipped to France, China and Japan for pilot runand commissioning.
2006Tung Yu's global sales markets spread at US and Europe through the sales network of Rep.
2008Launched FIFO rubber injection molding machine RTAXS series in the market.
2010With the French Business REP jointly developed third-generation closed-loop injection machine RT9 and launched to the market.
2012New series o RT9-400 ERGO type-designed with ergonomic concept and low working height launched.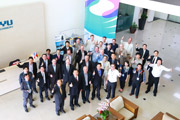 2013
Celebration of Tung Yu 30th anniversary.
The collaboration between Rep & Tung Yu were heading into the first decade, towards to the future challenge with great confidence.